Regular price
KSh4,500
Sale price
KSh3,199
Unit price
per
Sale
Sold out
Features:  
Excellent Night Vision:

 Anti Reflective Coated lenses weaken reflections from other vehicle headlights and other reflective surfaces.
Clear Vision: 

The glasses make your vision clearer and softer, protect your eyes from extremely bright lights.
Less Strain to the Eyes:

 Spectra Night Vision Glasses Alleviate light reflections to prevent eye strain and give you better vision while you drive.
Elegant Design:

 Timeless and Classical Design.
Supports Prescription glasses:

 Suitable to wear on prescription glasses.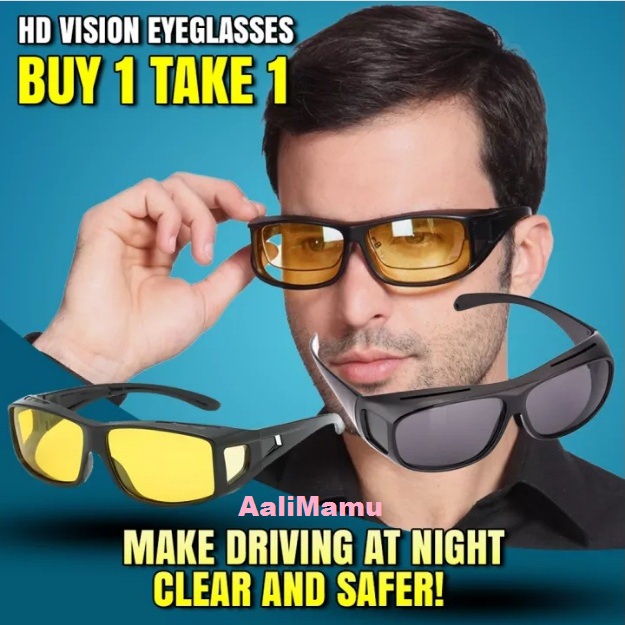 Convenient to Use: Easy to wear with one hand, no distractions for driving.
Q: Are night vision glasses suitable for everyone?
A: Night vision glasses can be used by most individuals, 
Q: Can night vision glasses be used for other activities besides night vision?
A: While night vision glasses are primarily designed for low-light and nighttime use, they can also be beneficial in certain situations during the day. For example, they can be useful in environments with reduced visibility, such as foggy or hazy conditions.
Package Includes:
 1 pair of NIGHT VISION GLASSES HD.



30 Day Money back Guarantee


We offer a 100% satisfaction guarantee on all of our products. If you're not completely happy with your order, simply return it within 30 days and get your money back.


View full details